If you are planning a Cowboy Themed Birthday Party these invitations are just what you need. There are lots of invitations available but many are lacking things, like cuteness and most importantly a horse. A Cowboy should have a horse!
Featured below some of the cutest Cowboy invitations. Each
invitation can be
customized
with your Cowboy's birthday party information. Take a look!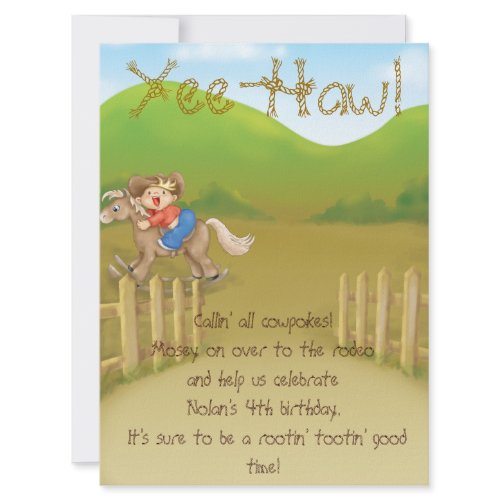 rodeo cowboy kids birthday theme invitation
by Invite_me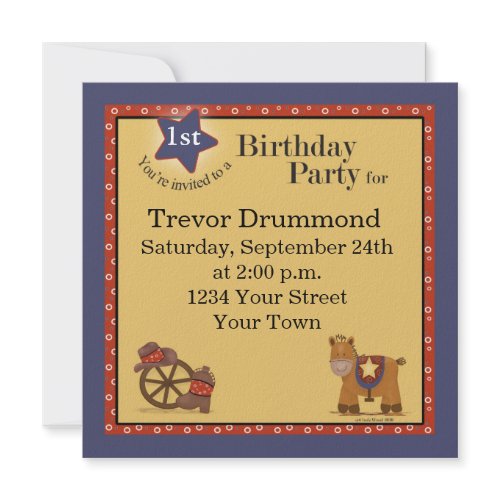 Cowboy Birthday Invitation
by mybabybundles
All of the details can be edited on this invitation. This makes an excellent 1st birthday invitation. However, the 1st can be changed. There is enough space for birthdays 1 - 9.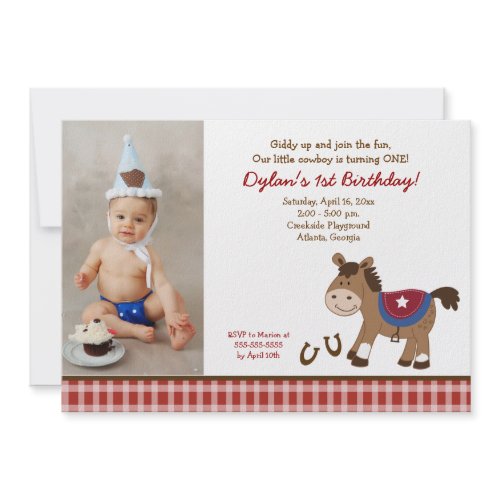 Round 'Em Up Horse Photo Birthday Invitation 5x7
by allpetscherished