Are you planning a Cowgirl Themed Birthday Party? Then you need the perfect invitations. Featured below are few of my favorite Cowgirl invitations. There are lots of invitations available but many are lacking things, like a horse. Maybe it's just me but a Cowgirl should have a horse! The following invitations are completely customized with your little Cowgirl's information. Take a look. You will love this collection.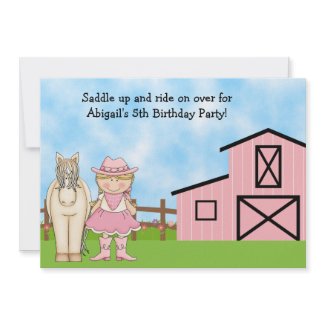 Cute Cowgirl and Horse Birthday Invitation
by TheCutieCollection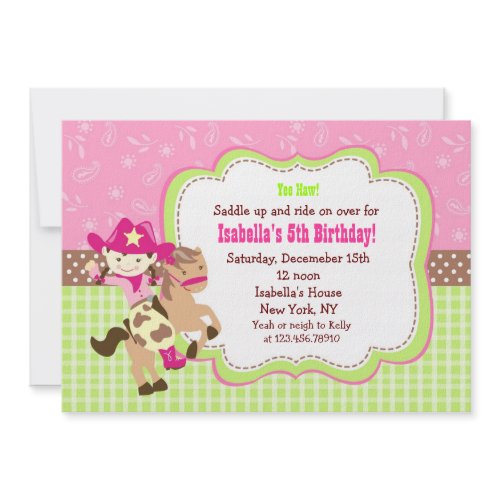 Make your party perfect with Cowgirl themed party supplies. Take a look at the site
Cute Cowgirl Birthday Party Supplies
for a great selection of decorations, favors, cake supplies and more.