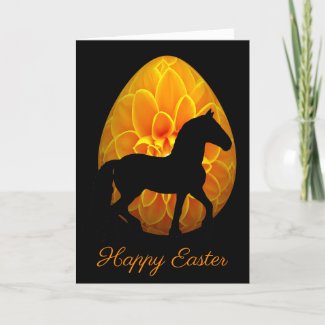 Silhouette Horse and Flower Egg Happy Easter Card
Add a little more horse to the Easter holiday with a horse themed greeting card. There are a few different designs for horse lovers of any age and riding discipline. Each holiday card has a greeting that can easily be personalized to read as you wish. Just select any card to view additional details and edit. This next Happy Easter card is my current favorite...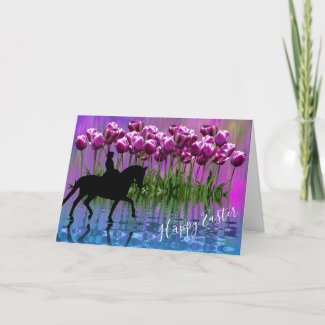 Reflections ~ Purple Tulips, Dressage Horse Easter Card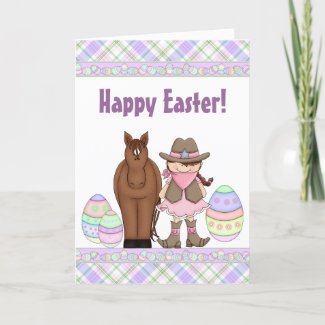 Cute Brunette Cowgirl and Horse Happy Easter Card
Need a little more horse to your Easter? Take a look at the following...